Jennifer Salos, MS, CNC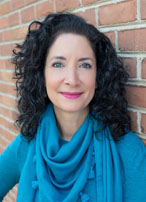 Jennifer is a nationally Certified Nutritional Consultant and Diplomat of the American Association of Nutritional Consultants. She holds a Bachelor's degree in Media Arts from Duquesne University and a Master's of Science degree in Holistic Nutrition from Clayton College of Natural Health. She is the founder of Chesapeake Holistic Health Center and has been on the leading edge of the natural health movement for almost 25 years.
After experiencing a debilitating health crisis in her 20s where several doctors and specialists and test after test revealed no answers and no help, Jennifer turned fear and frustration into action by seeking out natural and alternative methods to heal herself. Her search led to a Holistic Nutritionist who guided her on healing dietary strategies, supplements, herbs, and lifestyle modification. When she was well enough to go back to work in TV Sports Jennifer had an overwhelming feeling that her calling was to help people that weren't getting better with traditional medicine heal themselves using science-based natural health strategies.
Jennifer pioneered the use of leading-edge bio-communication technologies in the greater Annapolis area. She continues to study new technology and healing strategies passionately and brings new ideas and healing modalities to the practice. She has helped thousands reach their vibrant living goals and is grateful to be able to be a part of their journey.
Jennifer has a passion for travel, reading, and spending time on the Chesapeake Bay. Jennifer's son Ken pursued a career in photography and then created his dream of owning a fishing charter business in Florida. Her daughter Summer is studying dance and business at Slippery Rock University.
Katherine A. Sale, MSW, MAc, LAc, CNC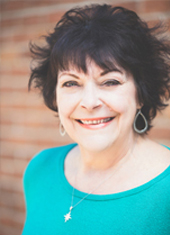 "As the Spirit takes the journey towards healing, the mind and body travel more gently when they are supported."
This saying embodies Katherine's healing work and service to others. She has a 35-plus-year career in holistic wellness including integrative energy therapies and transformational counseling. She is a Nationally Board Certified and Maryland-licensed Acupuncturist (with certification in Acupuncture Detoxification); is a Certified Nutritional Consultant; and has two master's degrees, one in Five Element Acupuncture and another in Psychiatric Social Work. Those credentials just scratch the surface of Katherine's experience and education! As well, she has specialized training in bioresonance therapies, applied kinesiology/muscle response testing, and biological decoding (Hamer). Katherine has also worked clinically in psychiatry, pediatric oncology and hematology, general pediatrics, hospice, and bereavement.
In 2002, her longstanding interest in immune function, allergies and food sensitivities led her to collaborate extensively with Dr. Ellen Cutler, MD, DC (author of The Food Allergy Cure). Katherine then became a Certified Advanced BioSET Practitioner; and for more than 20 years, she has applied her clinical experience to work extensively with infants, children and adults experiencing health and emotional disorders especially those exacerbated by food allergies.
Several years ago, Katherine designed her BioClear Sensitivity Treatment protocol. It's modeled on BioSET, but with a broader focus to include a wider range of non-allergen sensitivities.
Apart from an unquenchable desire to learn and broaden her knowledgebase, Katherine's personal interests include travel, exploring new cultures (she's lived in both Japan and Italy), theatre, movies & the arts... and most of all, spending time with her daughters and her growing family.
Cathy Logan, CHC, COT, CECP, CBCP

Cathy has been in the health field for more than 20 years. She studied at the Institute of Integrative Nutrition in New York and earned her certification as a Health Coach.
Cathy is also a certified Body Code, Emotion Code, and ONDAMED practitioner. If you ask her, she said she has found her true calling helping clients achieve remarkable results with these modalities. Being a people person, she really enjoys getting to know her clients and being a part of their healing journey.
Cathy lives in Annapolis with her husband Deke and their golden retriever, Ranger. Their daughter Katie lives and works in Boston and their son Trip recently graduated from the University of Miami Law School. When Cathy is not in Annapolis, she can be found at their vacation home on Lake Anna in Virginia. She enjoys traveling, boating, gardening, reading, and continually learning about innovative healing modalities.
Jennie Donnelly, Certified Integrative Health Coach, COT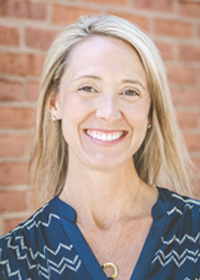 Jennie joined Chesapeake Holistic in 2021 and is a Certified Integrative Nutrition Health Coach as well as a Certified ONDAMED® Technician and Ionic Foot Bath Technician. She became interested in holistic health while helping her son through his own health journey in 2013 which started her own.
Jennie will help clients start their own healing process through customized meal plans, healthy recipes, one-on-one pantry sweeps, grocery store tours, ONDAMED®, and ionic foot baths. Her goal for working with her clients is to give them the resources they need to heal themselves. Jennie loves to help her clients discover how to live a healthy lifestyle and become the healthiest, happiest version of themselves by finding what works for them.
When not at Chesapeake Holistic, Jennie can be found on the Magothy River – either paddleboarding or playing with her son and two dogs, Lucy and Autumn. She is also an avid reader and a self-proclaimed foodie and loves to cook for herself and her family. The ongoing theme in Jennie's home according to her son is that she takes way too many pictures of her food.
Dr. Kimberly Weir, LAc, DOm
Kimberly is an Acupuncturist and Chinese Herbalist with a master's degree in Chinese Herbs and Oriental Medicine, and a doctorate in Acupuncture and Oriental Medicine, both from Maryland University of Integrative Health.
Her interest in alternative wellness began well after completing her bachelor's degree at the University of Wisconsin in Animal Science. For ten years, she worked in medical research for the Medical College of Wisconsin and had papers published. At that point, Kimberly believed everything had to be proven; she had no idea Chinese Medicine would eventually become her passion.
It was when Kimberly took up horse-showing at a farm (which stabled extremely expensive show horses) she began to see 'the unproven'. If a horse went lame, the farm manager would call in an acupuncturist. Kimberly couldn't understand why the manager didn't call a veterinarian. But she watched and learned. As Kimberly observed the horses being treated, she noticed they would immediately get up and run off, as if there was never pain at all. This was her introduction to acupuncture.
Since then, starting in 2010, Kimberly practiced acupuncture and Chinese medicine at Maryland University of Integrative Health while finishing her doctorate. In 2014, she opened Annapolis Acupuncture and Integrative Healing (which became Annapolis Doctors of Acupuncture) before joining Chesapeake Holistic in 2023.
Kimberly grew up in a Chicago suburb but now lives in Severna Park with her husband, Jeff, and their dog Smokey. She has two fully grown stepchildren, Bernard Jr. and Katie, and two grandchildren. In her downtime, she and Jeff and enjoy sports (they're Ravens and Orioles fans), activities on the Chesapeake Bay, and socializing with friends and family.
Sue Knight, MSW, LCSW-C, CiPP
"In these uncertain times, we all benefit from someone fully hearing us, supporting and encouraging our efforts to persevere and thrive"

Sue is a Positive Living Practitioner with 20 years of experience helping others to enhance overall wellbeing, guiding individuals to navigate through life's stressors and anxieties with greater ease, while building resiliency and enhancing relationships.
Her passion stems from the science and research-based field of optimal functioning, called Positive Psychology. She obtained her master's degree from Columbia University and later received her LCSW-c. Sue also earned a Certificate in Positive Psychology (CiPP) from the Wholebeing Institute and was trained in the Propel® Coaching model.
In addition to her depth of experience, one of Sue's most unique talents is an intuitive sense for unveiling patterns. This insight helps clients to connect the dots, discover strengths, and to identify triggers, stressors and what works. Together, she and clients formulate plans with small manageable steps toward positive outcomes. She's witnessed the effect of small changes adding up to make big differences!
Unlike traditional psychotherapy, Sue provides mentorship and guidance. She empowers and inspires clients with practical, results-oriented tools to achieve greater happiness.
In her spare time, Sue is co-founder of the Zack Knight Foundation. She also has a passion for Soft-coated Wheaton Terriers and aspires to find one as sweet as her former dog "Rudy!" Sue enjoys tennis and socializing with friends.
Jill Hannon, Office Manager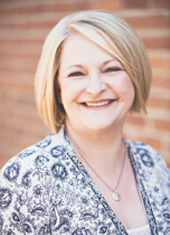 Jill is our amazing Office Manager. She brings two decades of diverse client services and management experience -which comes in handy because Jill oversees facility operations, accounts payable/receivable, marketing, practitioner calendars, and she manages the Chesapeake Holistic store.
What is more, her client-concierge skills enable Jill to maintain the relaxing and nurturing (yet efficient) environment our clients love. Jill trains our administrative staff to maintain high customer service standards and oversees this team (that helps to answer phones and assist with inventory management and shipping).
Equally important, Jill is very knowledgeable about holistic wellness and all our protocols. If you have any questions about which of our services or specialists is right for you, call Jill. You may also want to ask about her very own Chesapeake Holistic success story: a remarkable journey back to health and truly vibrant living using natural strategies.
She lives in Annapolis with her husband, a Pug named Marshall, and a cat named Gibby. Jill is passionate about animals' rights and has worked with many rescue organizations over the years. She now donates to many Pug rescues in the area in honor of her first Pug love, Telly.
Liz Sork, Front Desk
The talented and marvelous Liz works with Jill at the front desk. On a typical day, you will find her answering the phones, scheduling appointments, and assisting with the distribution of supplements to our loyal clients.
Liz lives in Arnold with her husband Frank and dog Riley. She has two grown sons, Jared and Danny. Jared and his wife Amilea currently live in New Zealand (Liz can't wait to visit them!) and Danny attends Towson University.
When not at work she can be found creating artwork that she sells locally (we happily have some of her work here for sale). She teaches art classes at the community college and in downtown Annapolis. Liz is an avid reader, a gardener, enjoys hiking, and being on the water.
MEET OUR HEALING PARTNERS
Our Healing Partners are not part of the day-to-day staff. They offer remote sessions or occasional in-person sessions. Appointments are booked directly with these practitioners.
Denise Figueiredo, OTR/L
Denise has a degree in Occupational Therapy and holds an active license in Maryland.
Originally from Brazil, Denise has been working for over 30 years as an Occupational Therapist specializing in Whole Health and Healing Practices in the US and abroad both in the public and private sectors - including 10 years at Anne Arundel Medical Center. She integrates various wellness modalities such as Brain Gym(R), Cranial Sacral Therapy, and Sensory ​Processing.
Denise has been recognized many times over for her devotion and expertise in her field. She has been a presenter at Maryland Occupational Therapy Association Conference, Maryland Stroke Association, and American Occupational Therapy Association (AOTA). She also ​participated in an award-winning OT/PT program that was endorsed by the Maryland Department of Education.
Denise travels and holds seminars in the US and abroad. Denise is a Whole Health Partner and will be seeing clients remotely. You can schedule with her here (link) www.deniseot.com
Personally, Denise loves being a mother to her daughter, Bella, cooking, walking in nature, and meeting new people and places.